Becoming a partner of the SPA de l'Estrie means, first and foremost, a commitment and a concern for animal welfare.
Wishing to be a positive actor of change in the community of Quebec's pet shelters, we are looking for partners who will support our initiatives, projects, programs and daily activities, in order to reach the highest ethical standards of respect for animals that will spend time in our facilities.
We aspire to pass on this commitment to others, so that we can collectively help build a better world and establish harmonious relationships between humans and animals.
Through a personalized partnership agreement, we can ensure a reciprocal relationship with those who support our mission.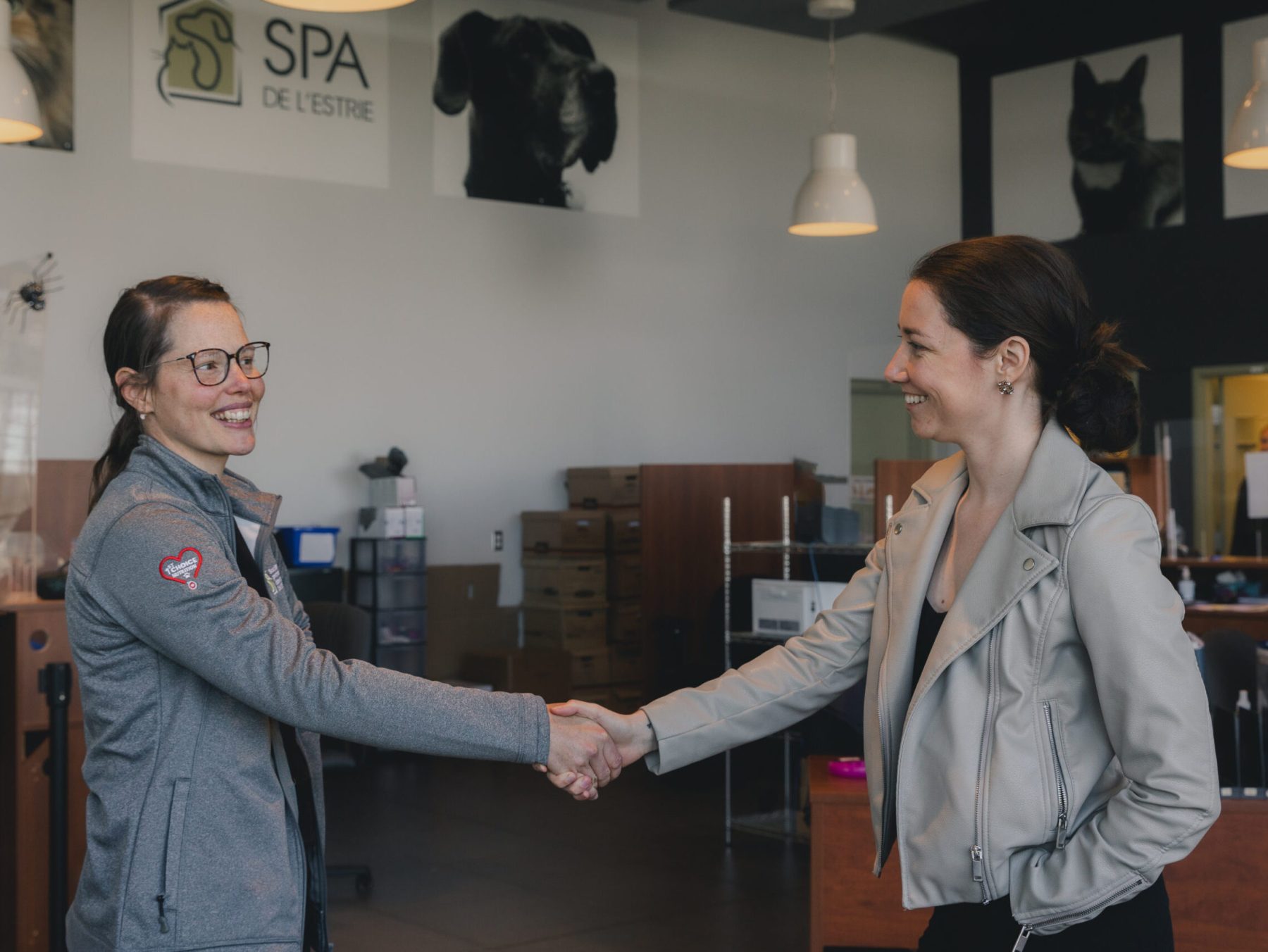 Thank you to
our partners
We are extremely grateful to our partners for their support. Their commitment makes all the difference!
Become a partner
For more information about partnership opportunities, please contact Catherine R. Provost, financial development advisor at the SPA de l'Estrie.
Catherine R. Provost
Financial development advisor
T. 819 821-4727, # 140
cprovost@spaestrie.qc.ca